Find out how a creative agency used Unity to land an ad campaign for Nike and produce four heart-pumping video spots featuring animated, video game-style versions of top athletes in just one month.
The artists at Nashville-based creative agency IV Studios aren't just advertising pros; they got game, too. That's how they were able to land the newest four-spot Nike sneaker drop ad campaign in April – and wrap it in May – using Unity.
Zachary Dixon is Co-Founder and Executive Creative Director of IV Studio, a US-based animation studio in Nashville, Tennessee.
He and Samuel Cowden cofounded IV in 2012, with the creative business covering both video production and animation. (And a little bit of game development, too.) They soon realized that animation was where they wanted to focus as a studio, and since then, they've had the opportunity to work with tons of amazing clients like Reddit, Amazon, Netflix, Bad Robot, the Cleveland Browns – and now Nike.
We caught up with Zac following the Annecy Festival of animation, where he was Unity's guest panelist in our online session, Join the Real-time Animation Generation with Unity. Zac had a lot to say about using Unity for a video campaign his studio, along with the brand's ad agency, produced for Nike's recent sneaker launch.
Take a minute to watch the making of the Nike avatar ads, all made with Unity.
Game to try new tools
Zac's studio does all different kinds of animations, with a lot of experience in frame-by-frame animation and motion graphics design-driven animation, all the way to 3D characters, high-end CG work.
"When a client comes to us, we're able to look at a job, look at the problem that they're trying to solve. We look at the message they're trying to communicate and pick the right style, or combine multiple styles, to really suit the brief."
A couple years back, the studio made their first video game in Unity and learned everything about how to use it on Unity Learn. "And from there we just started to really like the platform – really, really enjoy it."
In the world of traditional animation, it can take an hour to render a single frame; video game engines do it at 60 frames per second – or faster. "It's a whole new way of thinking about rendering an image. We saw the visual power that was possible."
As the studio started doing more 3D work, they thought, "what would it look like if we made Unity one of the tools in our tool bag for working on client work and any of our 3D projects?"
With so many different departments – from layout to lighting to compositing to effects – Zac credits Unity with bringing them all together technologically, on a single platform. "For me as a director/compositor, that's amazing, because it just gives me all these different tools that I can bring together at any time, work with at any time, and change at any time."
Go big
A digital marketing agency working with Nike invited IV Studio to pitch for the company's springtime ad campaign for its new sneakers. The agency's brief boiled down to, essentially, "We want to put these four athletes in a video game." The IV team said, "We've made a video game, we're used to doing production for animation in Unity, and so we plan to use Unity." The lightbulb went on, and IV got the job.
The brief was demanding, to say the least. "One video has earthquakes rumbling and buildings falling down. Another video has tornadoes, storms, and other weather effects. We said 'We've got to do it, we've got to go big. And we've got half the time we usually do.'"
They needed to animate four different athletes across three different shoe releases, with five Instagram stickers and GIFs each. The stickers were all their own character animations: Brittney Griner spinning a shoe on her finger. Ben Simmons as a kangaroo jumping around the screen. De'Aaron Fox walking with a victorious stride. Luka Dončić levitating above the court. All appearing to be lifted directly from their own video games.
"Ultimately, using Unity is what got us this job, and what let us finish it on schedule."
Athlete avatars
One of the biggest challenges was getting the characters right. Each character needed to resemble the actual athlete, while also looking like they belong in a video game.
"In our previous projects, all the characters just came out of our heads, drawn from our imaginations. Here, all of a sudden, we were recreating real players, with fans who know their faces and their personalities really well, and who love these people. It was incredibly important to do that justice, to make them look like animated, supercharged versions of themselves."
Art director Michael Cribbs and the modeling team of Rafa Zablaza and Ivan Lopez drew and sculpted the characters, working through many rounds of revisions. If these spots were going to succeed with the players and their friends and fans, the characters had to be recognizable and bring their attitudes to life.
To get the video game feel in the scenes, they used different types of animation after everything was rendered out in 3D. A team of talented animators and frame-by-frame artists then drew on top of the output, adding lightning, wind, and dust using a more traditional 2D cel animation technique.
"It gave the final look a sort of 'video games meets anime' feel to make something that worked, and that collision of styles made this piece feel especially fresh and unique."
Beating the buzzer
IV Studio had to perform all kinds of athletics to get the job done on time: The production kickoff was on April 1, and the entire project wrapped on May 7.
"It was an absolute sprint. The whole month of April. And the project started two weeks after my son was born and the quarantine started, it was a very crazy time. It was also our first fully work-from-home project too."
According to Zac, the toughest span of the project was delivering the first video on the deadline. They needed to have the video ready to launch alongside the release of the new Nike sneakers, Air Jordan 1 Mid SE "Mindfulness."
The schedule had animation beginning on a Monday and the first draft of the entire video due the next week. Often for a first draft in a traditional pipeline, the studio would deliver an animatic. But the agency wanted to see the whole thing in final look dev, full fidelity, so they could show it to the client.
"That was a sprint of a week. It was getting roughs from animators, loading them into our scenes in Unity, starting to light the assets and build scenes around it, getting the look. We had particle effects, weather, electricity, and we were running as fast as we could to get everything together."
At the initial review, the agency wanted a big change: the storminess and moodiness of the look was too dark. The IV team needed to lighten everything up.
Traditionally it would take days to turn that around. And relighting the scenes would mean taking several steps back. Re-rendering everything traditionally, it would have been nearly impossible to pull off.
But working in real-time, revisions were done in about half a day.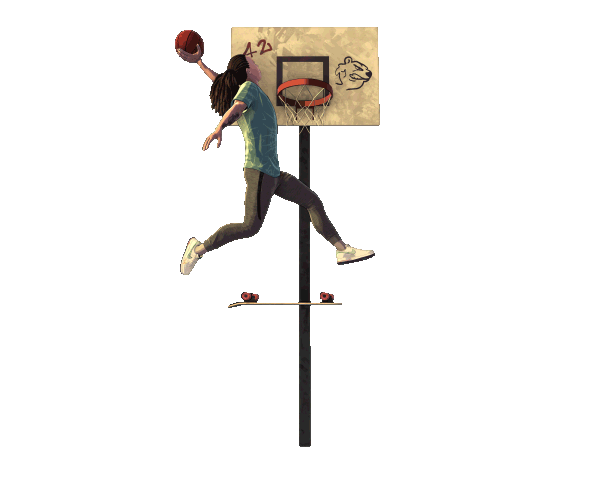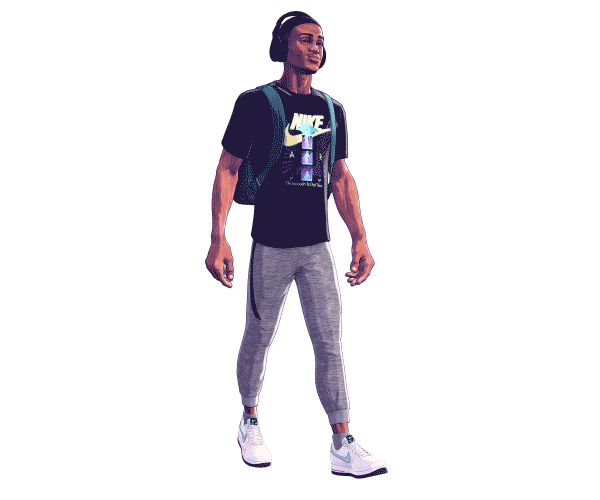 The future of advertising
Traditionally, the job in an advertising project used to be to produce a 30-second spot.
Now it's a 30-second spot, but with four or five 10-second videos on top of that. And ten 3-second stories for Instagram.
It's also becoming interactive. Projects now even require augmented reality (AR) stickers.
"That's what's coming," Zac believes. "The future of advertising is going to continue to evolve into… not just one thing. It's not just print. It's not just a video. It has to be all these different platforms. Because people engage with brands everywhere. Now they want to engage in so many different ways."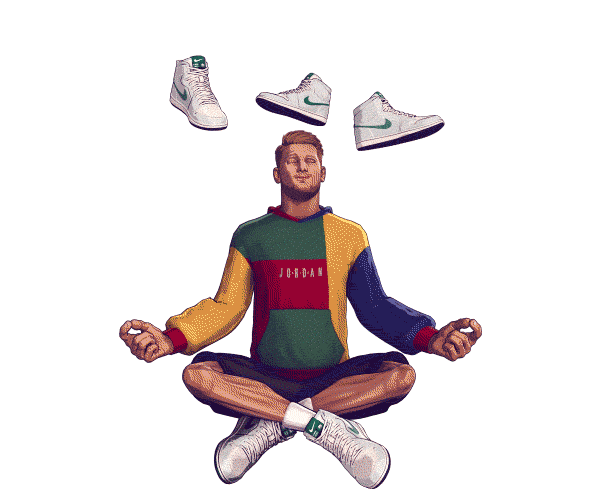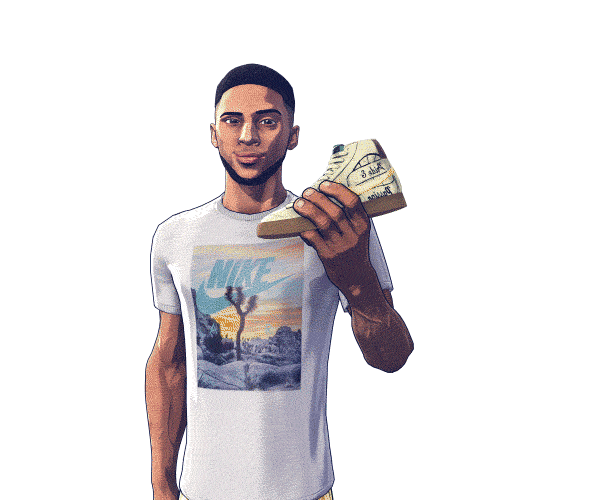 Game developers have been using real-time interactive technology for some time. Animators bring a long tradition and a vast range of techniques to the table. There's a lot these communities can learn from each other, says Zac. The lines between these art forms are blurring.
Zac and his team love working with new tools. "I think they can unlock new ideas in your brain. And I think it can unlock interesting new potentials for your clients. And, as an advertising studio, to ignore real-time and to ignore interactively – that's really shortsighted."
************
Discover more about how you can use Unity for your animation projects.