No longer exclusively the domain of automotive manufacturers and luxury retail brands, digital twin-based interactive real-time 3D marketing experiences are delivering results for manufacturing companies too. Here are five reasons why you should be doing it.
Digital transformation, Industry 4.0, the Internet of Things, real-time 3D – the manufacturing sector is undergoing a sea change. Driven by innovation, the impact of interactive technologies is visible not just on the factory floor, but also in the way that customers search for products and ultimately make their purchasing decisions. Here we look at five reasons why interactive digital twin technologies are essential to marketing success in the manufacturing sector.
"In marketing, being one step ahead of the competition is invaluable." Benjamin Brostian, CEO of iXtenda, who created the Live.HOMAG virtual showroom, notes that using digital twin real-time 3D technologies "gives your buyers the added value of visual authenticity and a personal experience before and while they are purchasing your product."
1. Engage your audience
Empower your customers to create their own reality, by delivering truly immersive personalization experiences. Customers get a feeling of emotional investment when they spend time testing and building a product to their own specifications. By making them feel involved from the start of their journey, you increase their affiliation to your brand and your products.
In the world of complex industrial machinery, business-to-business (B2B) buyers have the challenge of visualizing the product they require; conventionally, product options are only available to them as 2D images or plans. With machinery builds that can extend over months, one of the benefits of an interactive configurator model is that customers can picture and plan for their new machinery product, even before manufacturing of it has begun.
Take a look at the Live.HOMAG virtual showroom created by HOMAG, the world's leading woodworking machinery manufacturer. They built a virtual world where buyers can view more than 35 machines, try different configurations, watch educational videos, access webinars, see machine-specific training information, and go directly to product web pages.
Complex machinery often has many configuration options. Let your customers try out what works for them with an interactive real-time 3D product configurator experience.
2. Omnichannel marketing
B2B buyers looking to upgrade or expand their machinery expect the same convenience they have when shopping for their next sofa. If your customers already have the habit of shopping online, you should be there too. That's where digital twin-driven interactive marketing experiences shine.
With Unity Forma you can get straight into setting up your omnichannel configurator, because it doesn't require coding skills or costly hardware setups. It's a CAD-to-ad solution that anyone can use.
With Unity Forma it's easy to deploy to your platform of choice, including mobile, desktop, WebGL, augmented reality (AR) and virtual reality (VR). So wherever your customers find you online, they can try out different combinations of machine accessories, component layouts, branding elements and more.
Unity Forma's 3.0 release includes Forma Render, a built-in tool that enables high-quality image rendering, batch rendering and 360° images, directly from the configurator model. With a simple process, your marketing teams can generate multiple high-resolution 2D and 3D visual assets ready for any marketing channel.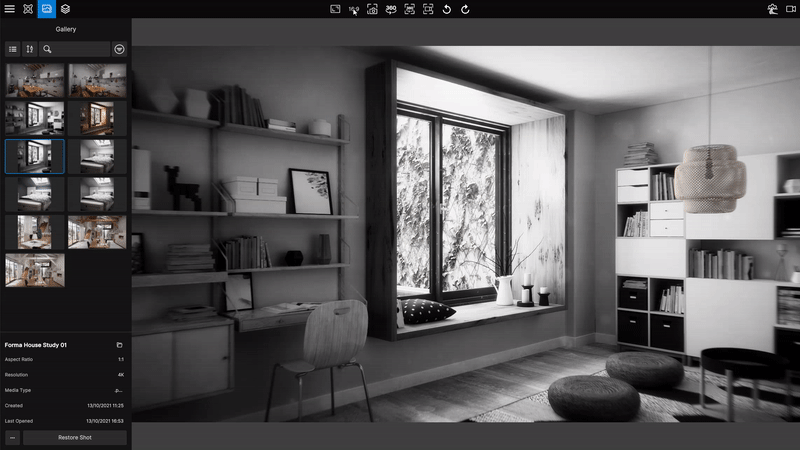 Make sure your products are represented across multiple marketing channels, with easy asset creation to suit each channel in Forma Render.
3. Maintain your brand identity
Your brand identity is a precious commodity, and ensuring your product is represented with quality and integrity is critical to protecting your brand and reinforcing your online presence. One way to ensure your digital twin representation of your product is accurate is to build it based on the design data for that product. Solutions such as Unity's Pixyz Plugin ingest design model data into Unity Forma, from which you build your product configurator. Not only does this mean you can create an accurate digital twin of your product for marketing purposes, you can also easily ensure design model changes are carried through to your online configurator.
Solutions like Unity ArtEngine allow you to maintain accuracy in depicting your product materials in your digital twin representations. By processing photographs of your materials into a real-time-3D-ready format, Unity ArtEngine ensures customers can view your products in precise detail and to the finish that your designers intend. Discover how one consumer electronics customer used Unity ArtEngine to represent custom materials in their B2B configurator model.
With Unity ArtEngine it's straightforward to incorporate specific materials into your real-time 3D digital twin product representation.
4. Understand your clients better
The real key to business success is data that gives you insight into how your prospects and customers are behaving. By offering personalized marketing experiences, you also create the opportunity to collect information about the preferences your customers express during their product interactions.
Do you track which of your product options your customers want to try out? By presenting options via a product configurator, and aligning the configurator data to sales conversions, you gain insight into customer behavior. With this information in hand, you can adapt your marketing campaigns accordingly – making sure you're serving the content your customers need to make the right buying decisions.
5. Get to market quicker
By integrating your marketing content production directly into your design workflows, you can create marketing materials sooner, and so launch your product more quickly. With Unity Forma the marketing team can create up-to-date product-accurate visual assets from the same model that your design team is using to manufacture the product. There's no need for physical prototypes to be shipped to a photoshoot location. The high-fidelity 4K rendering capabilities of Forma Render (included with Unity Forma) provide a truly omnichannel marketing content creation tool.
Find out how one consumer electronics company integrated their design and marketing workflows using real-time 3D digital twin technologies, and got their products to market 2.5 months earlier than using traditional processes.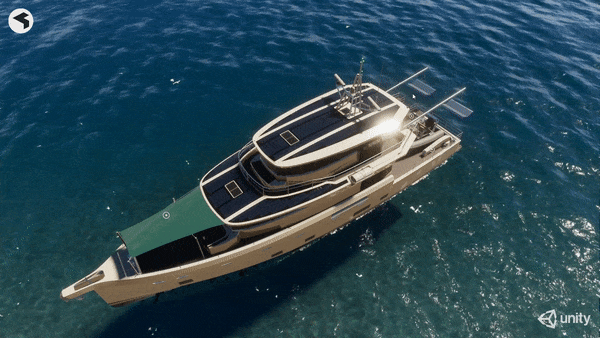 Interactive product configurators built with Unity Forma use existing 3D model data, like this Arksen yacht configurator. Learn how they built this.
---
Real-time 3D product configurators work across industries, and are particularly effective for the manufacturing sector, where machinery products have multiple variants to suit a wide range of uses and customer types. Not sure if it applies to your product range? Take a look at a few examples in this 6 must-see configurators article, which showcases real-life use cases, including consumer electronics and woodworking machinery.
Want to learn more about Unity Forma? Check out our on-demand expert-led webinars or contact our Unity experts to try it for free and discover how it could work for you.